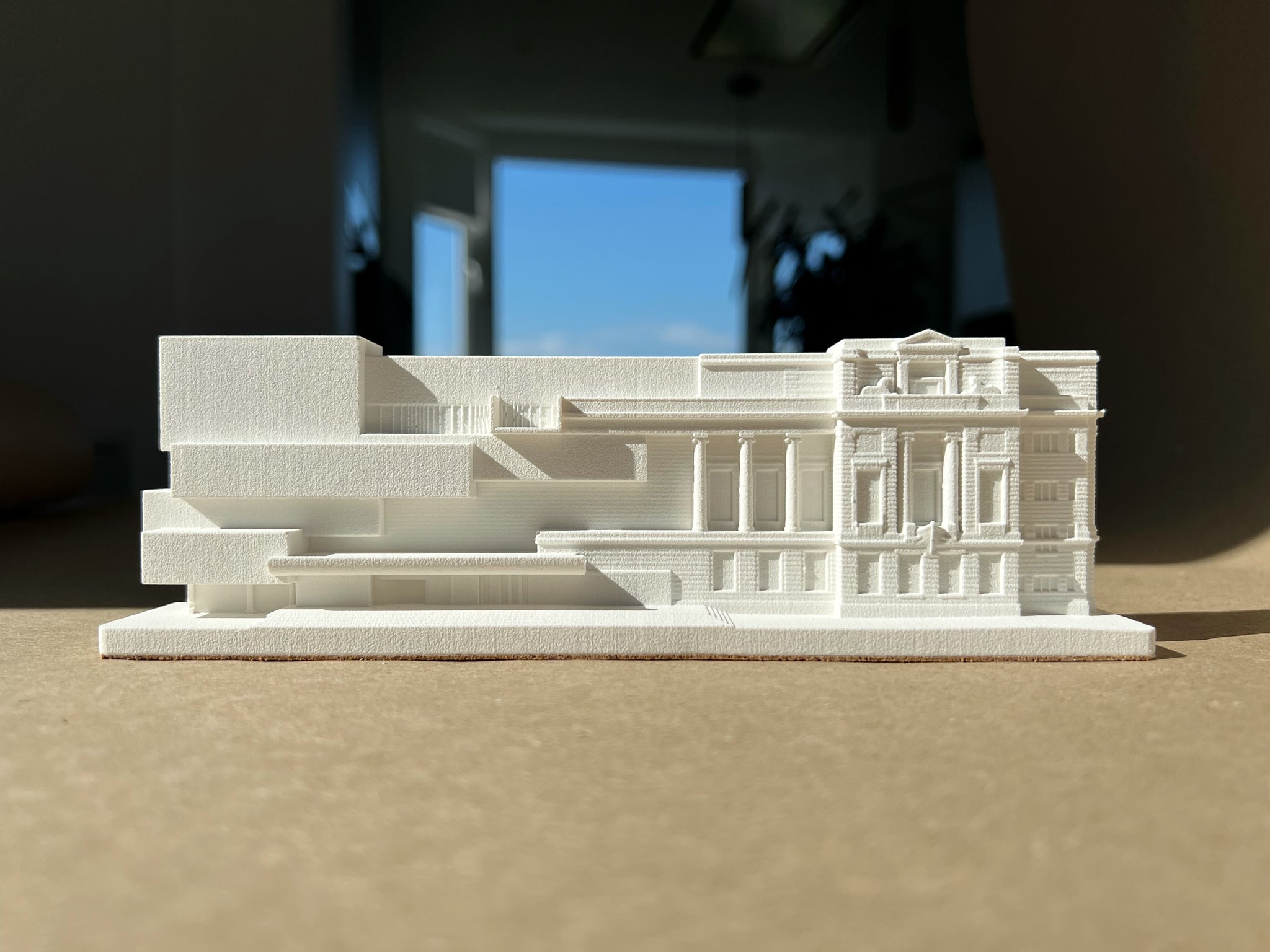 Mini Ulster Museum
A beautiful synthesis of Neo-Classical and Brutlist architectural styles, the Ulster Museum is one of Belfast's most loved and iconic buildings.
The original building was designed by Architect James Cumming Wynnes of Edinburgh and was completed in 1929. In 1971 a modernist extension was added, designed by Francis Pym and Paddy Lawson.
The contrasting styles blend almost seamlessly together forming an imposing façade overlooking the Botanic gardens.
Location: Botanic Gardens, Belfast
Dimensions: 65mm high, 200mm long, 34mm deep
Weight: 0.39kg
 -------------------------------
*All models are handmade to order and will be delivered within 1-3 weeks. If you require this model urgently please contact us directly via email: sales@modelcitizen.ie
Free delivery on all N.Ireland orders - enter discount code 'freedeliveryNI' at the checkout