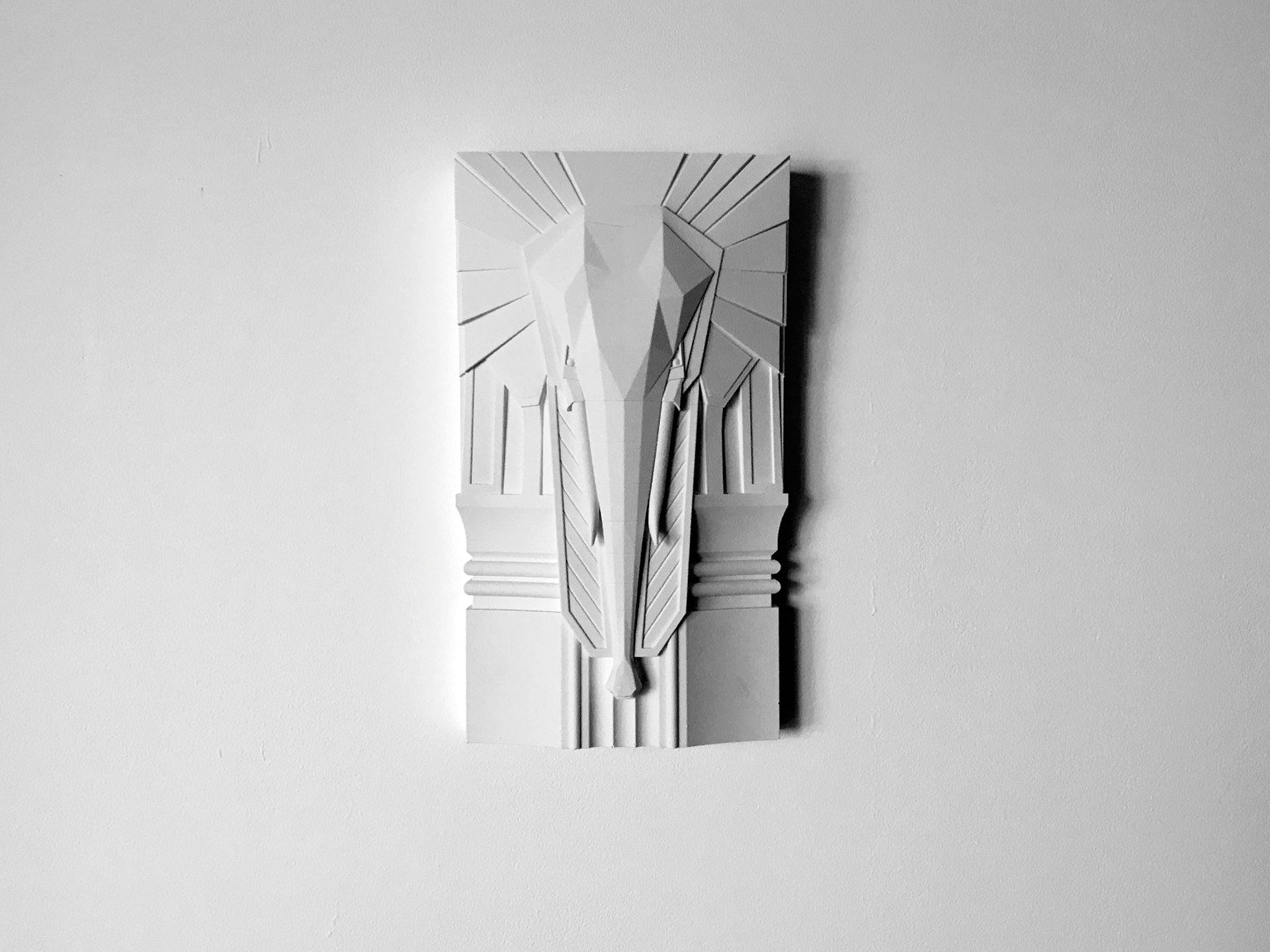 Burton Art Deco Elephant head
This Art Deco styled, geometric elephant head is one of two such carvings that can be found on the former Burton menswear building on Ann street in Belfast. 
The building was designed by Harry Wilson of Leeds for Montague Burton and was constructed in 1931-33. The three-storey Art Deco building has a remarkable decorative faïence façade which includes stylised geometric patterning along with the two elephant heads crowning the columns.
Location: Ann Street, Belfast
Scale: NTS
Dimensions: 220mm high, 150mm wide, 35mm deep
Weight: 1.15kg
This piece comes pre-drilled and ready to hang on a wall
 -------------------------------
*All models are handmade to order and will be delivered within 1-3 weeks. If you require this model urgently please contact us directly via email: sales@modelcitizen.ie
Free delivery on all N.Ireland orders - enter discount code 'freedeliveryNI' at the checkout