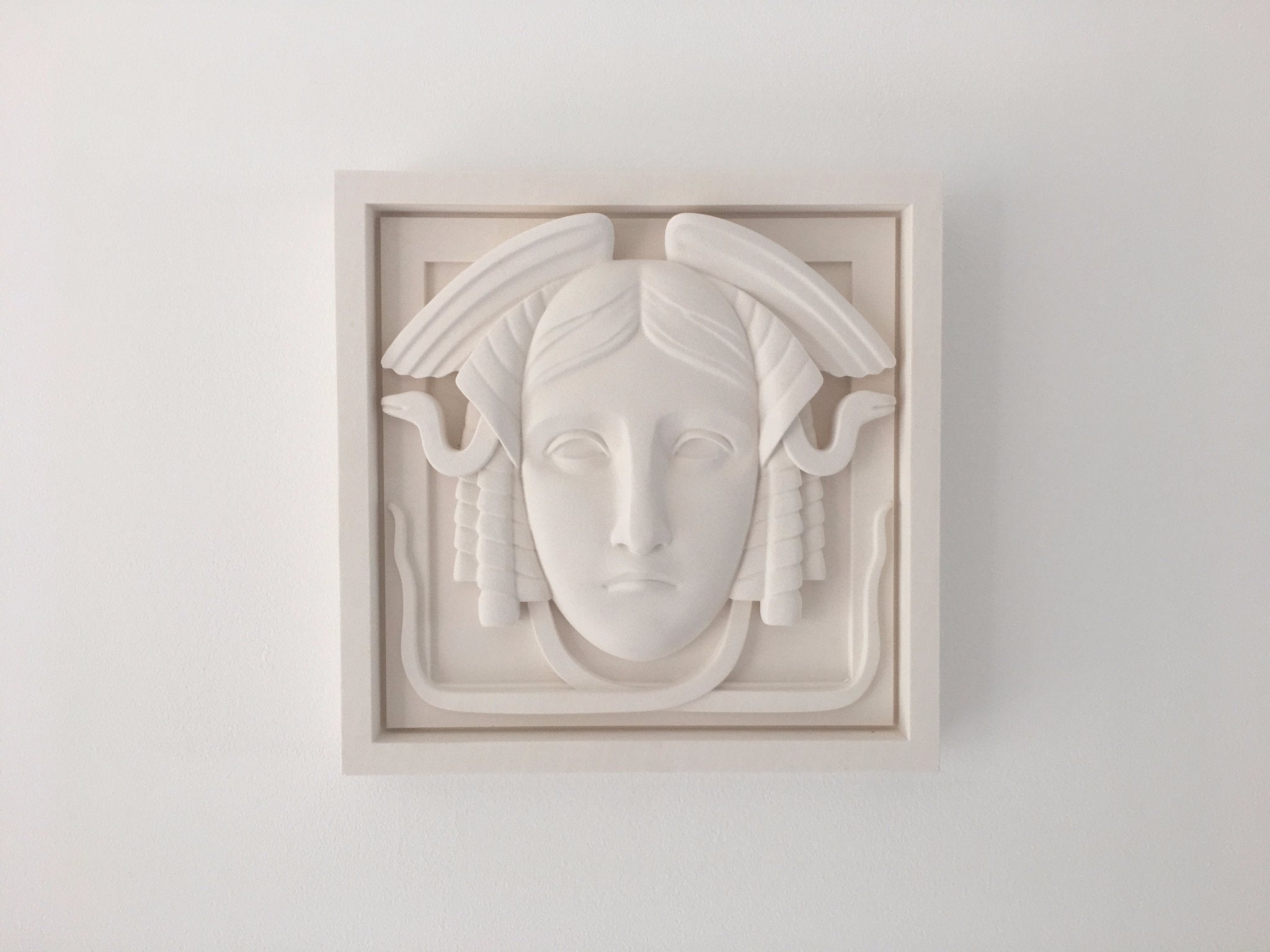 Bank of Ireland - Mercury Head
Designed by Architect Joseph Vincent Downes, the Bank of Ireland building was constructed in 1929-30 and occupies a prominent corner site, closing the vista along Belfast's Royal Avenue. 
This piece focuses on the Art Deco styled stone carved head which sits above the principle entrance to the building. The carving is a depiction of Mercury, the mythical Roman god of financial gain, with his winged hat and double-helix snakes. 
Location: Royal Avenue, Belfast
Scale: NTS
Dimensions: 175mm high, 175mm wide, 25mm deep
Weight: 1.153kg
This piece comes pre-drilled and ready to hang on a wall
 -------------------------------
*All models are handmade to order and will be delivered within 1-3 weeks. If you require this model urgently please contact us directly via email: sales@modelcitizen.ie
Free delivery on all N.Ireland orders - enter discount code 'freedeliveryNI' at the checkout